Terms & Conditions:
This Gift Card can only be redeemed on the www.minimalindian.com website or at our Studio.
This Gift Card is non-refundable and cannot be exchanged for cash.
This Gift Card is valid for one year from the day of purchase.
This Gift Card can only be redeemed in full. Partial redemption will not be allowed.
The purchase of this Gift Card cannot be clubbed with the purchase of any other product when purchasing on the website.
E-Gift Card
Sending Happiness in a Click: E-Gift Cards for Effortless Gifting
Indulge in the art of thoughtful gifting with our instant E-Gift Cards.
Whether it's a birthday, anniversary, housewarming, or just a gesture to show you care, our selection offers a personalized touch for every occasion. With just a click, you can send joy directly to their inbox. a perfect and effortless way to express your heartfelt sentiments and celebrate the beauty of handmade artistry.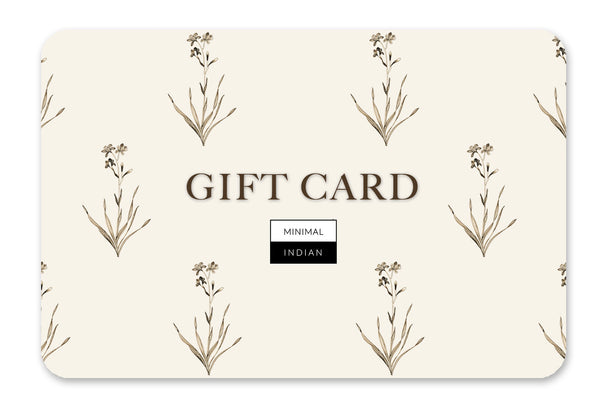 E-GIFT CARD DETAILS
x
Wallcovering Calculator